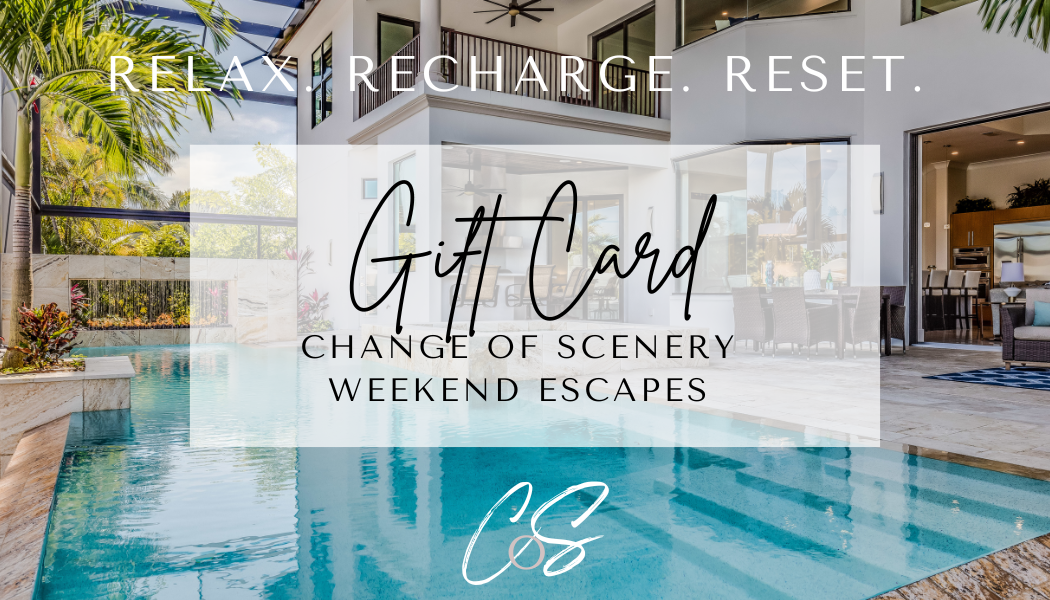 Change of Scenery eGift Card
$100 - $1,000
Give the gift of relaxation to a hardworking woman by sending a digital gift card from Change of Scenery. We plan, we host, she shows up to enjoy a relaxing all-inclusive group weekend escape.
How to Redeem
To redeem your gift card, select an escape you'd like to attend and then simply email us via our contact us form. Let us know which escape you'd like to apply your gift towards and we'll take care of the rest. Gift Cards are non-refundable.
​
*Weekend escapes range from $1,200 - $1,300 (before promos/early bird specials). When buying gift card, you can pay for all or some of a weekend escape.